Custom WordPress Development
—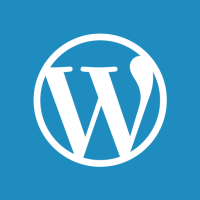 Bring Your Brand Online to your Customers

Your website is the online ambassador for your business. It's an extension of your brand that you worked hard to establish. It's also the first thing that potential customers see when visiting you on the web. While businesses today are taking advantage of social media platforms to communicate with their audience, they still need a place that customers can come to whenever they want to learn more about their business. Your website is the backbone of your online presence, a web marketing tool that is constantly representing and promoting your brand on a 24×7 basis. The gravity of creating an effective website that draws in customers in an engaging fashion is critical to business success today.
Our WordPress Experts Bring Your Vision to Life
There's no doubt that WordPress has simplified the web page creation process. However, it takes more than the right template to create an effective website that generates sales generating interest for your business. Your business was derived from a vision and your WordPress site should reflect that vision using the correct messaging and imagery that align with your marketing objectives. At Xcelacore, our dedicated WordPress team makes sure they first understand what the business requirements are for your website before they ever write the first line of code. Our designers work with you one-on-one and take the time to explain the available functionality options and plugins and how they can be used. We customize every WordPress project so that it reflects the brand of that business.
Fast and Worry-Free Delivery of your WordPress Site
—
As a small business owner, you don't have time to toil with creating a managing a website. Once our initial meetings with you are complete, you can just hand over your WordPress template, and we'll do the rest. We can even create a customized template for your site if needed or make suggestions that you can choose from. Our experienced developers know how to take WordPress to the next level, using best practices to leverage the underlying code of your site to create a responsive, interactive experience for your online visitors. The proficiency of our developers also means that your project can be completed in short order so that you can start getting a return on your investment as soon as possible. We can also host your site on our state-of-the-art hosting platform that we manage ourselves, making sure all aspects of the platform are updated so that your site runs optimally for every customer experience.There are a lot of WordPress sites out there, and they all work with varying results. A professionally designed and maintained web site can serve as competitive advantage over other business that are also competing for your customers. Make sure those who visit your site are compelled to engage further with your business.
Let our development team deliver you a professionally designed and customized WordPress site that represents your business to the online world and that drives the results you demand.
Our Process
—
Xcelacore follows agile project management (APM) standards for most projects. You and your team will be assigned a dedicated project manager who will oversee the entire project from requirements gathering through execution.
Questions?
—
We're happy to discuss your technology challenges and ideas.