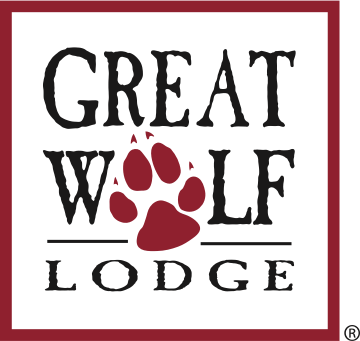 Company Info:
—
Industry: Hospitality
Employees: 1000-5000
HQ Location: Madison, WI
Share this Case Study:
Great Wolf Lodge Transforms Internal Communication and Unlocks Valuable Employee Data
Background
—
Great Wolf Resorts Inc. (GWR) is the parent company of Great Wolf Lodge, North America's largest family of indoor water park resorts. Great Wolf Lodge offers popular, award-winning vacation experiences that celebrate relaxed, uninterrupted time with family and create unforgettable memories. With GWR's growth into new markets, their investment into technology was expanding. As part of this effort, GWR was looking to improve internal communications and streamline operations within their food and beverage teams.
Business Challenge
—
GWR's Human Resource processes and systems were outdated. Many processes still relied on handwritten documents and there was little to no insight when it came to employee data and usage of employee programs. Additionally. GWR lacked a central hub for internal communications and information.
How Xcelacore Solved The Challenge
—
Xcelacore worked closely with GWR's Human Resources and Food and Beverage departments to reimagine the way they communicate. Using Microsoft SharePoint, a dedicated team built a custom, branded intranet site over the course of 3-4 months. Features of the site include uniform and streamlined navigation, an employee directory using Azure Active Directory, and a central hub for company-wide FAQs, news, events, quick links, and announcements. Our team also reimagined GWR's Human Resources processes by digitizing employee forms and building a database to track employee data.
The Results
—
GWR's new intranet site provides a central communication platform that promotes cross-departmental collaboration and allows easy access to content and documents. The result is improved efficiency and communication, as well as an increase in employee engagement and satisfaction.
By modernizing HR processes, GWR can now track trends in employee data and draw correlations between certain data points and employee retention. For example, GWR successfully determined that employees who use a friends and family discount are more likely to stay with the company. GWR can now make informed, data-backed decisions about employee programs to ultimately increase employee retention and improve talent acquisition.